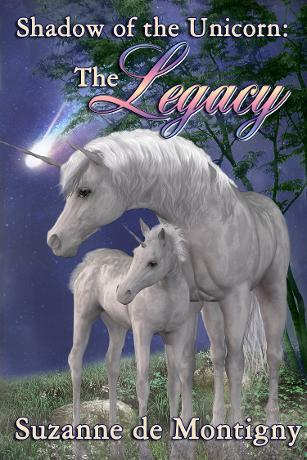 The Shadow of the Unicorn: The Legacy - 2nd edition
A loud, hissing sound filled the air. The unicorns looked up, their eyes filled with horror.
Azaria, a unicorn colt, is intrigued when the young, clairvoyant dinosaur, Darius, foresees a terrifying change to their world. When a giant fireball smashes into the earth, the unicorns struggle to survive the hurricanes and starvation that follow. But nothing compares to the danger when the creatures-that-walk-on-two-legs settle in the valley, and their leader discovers the healing power in the unicorns' horns. Greedy and ruthless, Ishmael will stop at nothing in his pursuit of wealth – even the complete extinction of the herd. Now a young stallion, Azaria must use his wits to save the unicorns.
Reviews – Average Rating: 4.5
This fantasy world of dinosaurs and unicorns comes to life on the pages. It is a book that is hard to put down because you care so much for the unicorns. – Author Kay Lalone
This fun story grips the reader and paints a charming world so clearly you will remember it long after you've finished the book – Author Madeleine McLaughlin
This book is one of those book that I really love to read. – Jaylyn Styles
Unicorns and dinosaurs are an interesting mix, and Suzanne pulls it off well with this brilliant fantasy read. – Author Brandy Corona
This is a great read, for any age. Once I started reading I couldn't put it down. It had me crying & wanting more. – Muse It Up Publishing reader
Winner of the 2013 Global E-book Award for Best Fantasy/Alternate History!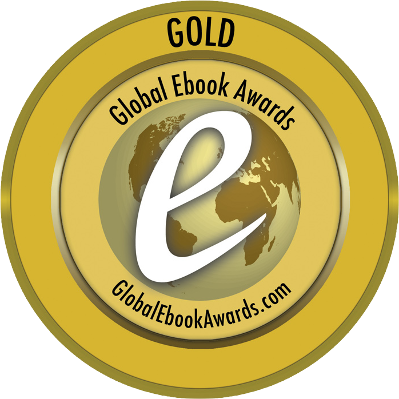 The Shadow of the Unicorn: The Legacy, and the Shadow of the Unicorn: The Deception are available from Books We Love, Amazon, Kobo, Smashwords, iBooks, Barnes and Noble and most other sites! Half of all proceeds go to the Third World Eye Care Society, a group of eye specialists who travel to third world countries with thousands of pairs of glasses and perform eye surgery for free.
To order, click here
: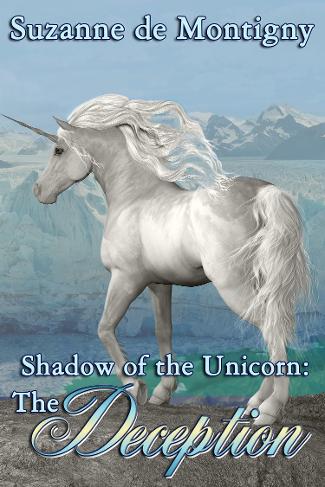 The Shadow of the Unicorn: The Deception - 2nd edition
Sixty years after the unicorns' narrow escape from extinction, Azaria's Legacy has gone wrong. The new generation barely exists, hidden in the depths of the forest. Their cruel and ruthless leader, Icarus, threatens them daily with Jaresh, an invisible being capable of taking away their powers. Angry, the young colt Ulysees and his friend Téo rebel, following an old, abandoned trail where they're discovered by humans. Now the entire herd must flee. But Ulysees learns there's a far greater danger than humans when he meets a giant creature who warns him of impending doom…
Reviews - average rating 4.62
Suzanne de Montigny has written a lovely story of family and bravery. As much as I liked the first book in the series, this novel was even better. Author Beverly McClure
Ms. de Montigny excels at weaving a fantastical tale of adventure, bravery, friendship, mystery. Author Stuart R. West
Hats off to Suzanne de Montigny for giving us a book that boys, girls and their adult friends will all love. Author S. Willett

A 68-page study guide for use in the classroom, complete with word lists, puzzles, art projects, writing projects, and best of all, for tired teachers, a complete answer key.