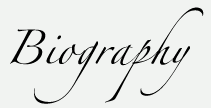 Suzanne de Montigny was born in Vancouver, B.C. in 1960. She was raised in Chilliwack where her father, Dr. Pol de Montigny, practiced medicine. Her mother, Pierrette, a legal secretary, was from Quebec.
When Suzanne was six-years-old, she began piano lessons, and soon afterward began composing. Passionate for music, she eventually went on to complete her ARCT in piano performance in grade eleven after winning the grand championship at the Fraser Valley Music Festival in 1978. Following high school, she studied music composition at the University of Victoria. During that time, she placed in the Okanogan Music Festival 's composition competition. After undergrad, she continued her studies in composition at the University of California San Diego receiving her MA in 1985. At twenty-three, Suzanne was invited to perform her piece, Direct Current, at the Music at La Mamma concert series in New York.
After university, Suzanne moved to Vancouver, B.C., where she beat the pavement, landing gigs playing piano around town, and composing music for Knowledge Network, the CBC, numerous corporate and industrial videos, and many theatre productions. She composed the score for the CBC episode of LIES FROM LOTUSLAND entitled: OUR LAST SATURDAY. Suzanne also taught piano at the Delta Institute of the Arts, Central Valley Academy of Music, and Trinity Western University.
In 1992, Suzanne made the decision to pursue a career in classroom music and completed her PDP at SFU. From there, she taught in the Catholic School Board, the Vancouver School Board, the Conseil Scolaire Francophone, and the Burnaby School Board over a period of twenty years.
It was during her time teaching classroom that Suzanne discovered she had a knack for storytelling. Using her tales as a tool, she rewarded one of her more difficult class for good behaviour by inventing stories. Her reputation grew and soon, other classes and even teachers were asking for them.
When Suzanne was thirty-nine, she married John Yu, an engineer, and had two sons – Philippe and André. It was during her stay at home with her young children she tackled the dirty job of cleaning the basement one day and discovered an old, dusty box from her childhood. Inside, she found her very first novella written when she was in grade six and a partial rewrite from her teens. Keeping the original novella, she threw the rewrite in the recycling where it sat for two days in the rain until her curiosity won the best of her. Taking it back in the house, she dried off the smeared pages, read the four chapters, thus reigniting her passion for unicorns. It was the beginning of her writing career.
Suzanne's novella grew into a trilogy: Shadow of the Unicorn: THE LEGACY, the first of the trilogy was released in 2012 by Muse It Up Publishing, then again in 2016 by Books We Love. The second, Shadow of the Unicorn: THE DECEPTION, was released in spring 2016. The third, Shadow of the Unicorn: The Revenge will be released in autumn, 2017.
Another novel recently launched by Books We Love is entitled: A TOWN BEWITCHED, a story of a child prodigy in classical violin struggling to fit in the small town of Hope, British Columbia. When a fiddler with no past bewitches the townsfolk with her music, strange things start to happen. Only Kira suspects who the real perpetrator is.
And finally, her novel, Fields of Gold Beneath Prairie Skies, a story about a Belgian WWI bride who travels to Saskatchewan to marry a French-Canadian farmer. Together they struggle to build a life on a homestead during the Great Depression. Fields of Gold is part of BWL Publishing's Canadian Bride series celebrating Canada's 150th anniversary, funded by Canada Council.
Suzanne presently resides in Burnaby with her husband and two sons.