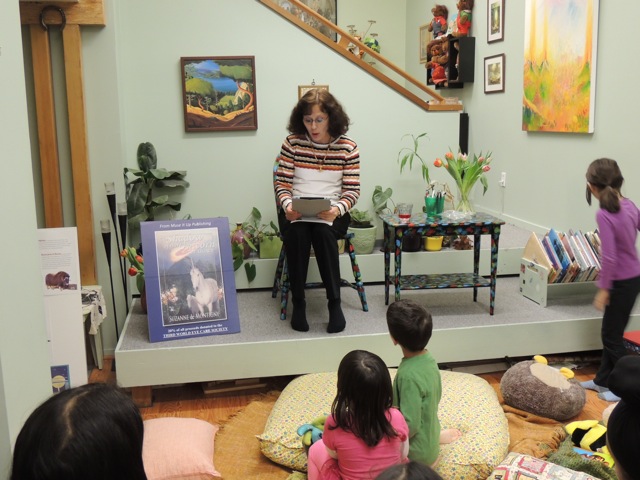 SUZANNE DE MONTIGNY wrote her first unicorn story at the age of twelve. Several years later, she discovered it in an old box in the basement, thus reigniting her love affair with unicorns.
Suzanne taught music in Vancouver for many years where she learned she could spin a good tale that kept kids and teachers begging for more. She took up writing in earnest nine years ago and has never looked back. The Shadow of the Unicorn: The Legacy, 2nd edition, has now been released in e-book and print form as has book 2 of the series, the Shadow of the Unicorn: The Deception. Book 3 is slated for later in 2016.
She lives in Burnaby, B.C. with the loves of her life - her husband, two boys, and Buddy the dog.